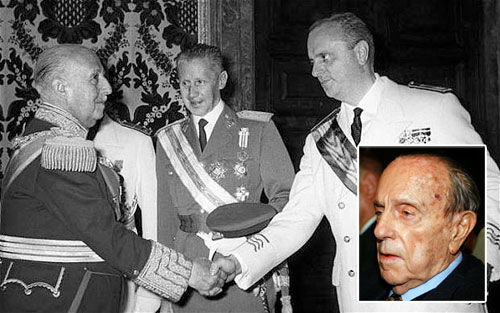 SENATOR Manuel Fraga Iribarne, a politician who founded Spain's ruling conservative party and the last surviving minister from General Francisco Franco's fascist regime, died in Madrid, aged 89.
Fragas political career spanned 60 years. He announced his retirement from the Senate in September last year. His funeral was held in his native northwestern region of Galicia.
He was buried alongside his wife Maria del Carmen Estevez, who died in 1996.
Fraga is survived by two sons and three daughters.