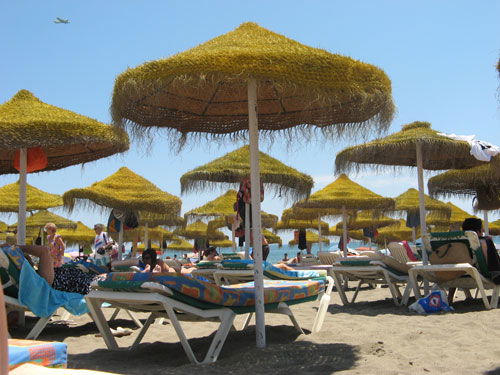 PRICES 40 per cent cheaper than five years ago are now offered in many of Spain's tourist hotspots.
This could lead to a big increase in the nation's tourists this year, especially from the UK, with British holidaymakers further benefiting from a 6.4 per cent rise in the value of the pound against the euro in the past three months.
A Worldwide Holiday Costs Barometer as part of Post Office Travel Money research reveals this, and the fact that out of 40 global destinations for British tourists Sri Lanka offers the best value at 26 per cent cheaper than leading Spanish resorts.
But higher air fares will make it harder for long haul hotspots including Sri Lanka to compete with the Costas with UK travellers throughout the coming year.
Turkey is no longer such a strong challenger to Spain when British holidaymakers sit down to plan holidays and a sunshine break as research shows prices have increased in recent times.
The Post Office barometer focuses on eight items that tourist budgets are based on, including dinner for two with wine.