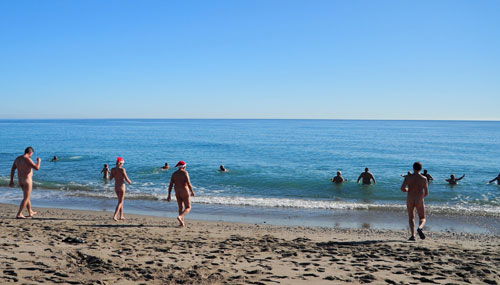 A WONDERFUL way to start the New Year was had by many nationalities with a Polar Bare (naked) swim at Vera Playa.
The weather was kind with temperatures of 22C. There were more than 100 people present with at least 40 brave souls going for the swim.
The winner with a bottle of brandy was a Dutch girl who stayed in the sea for over 20 minutes swimming further out than anyone else.
The day was a total success and bodes well for 2013.
By Lynne and Tony Unwin