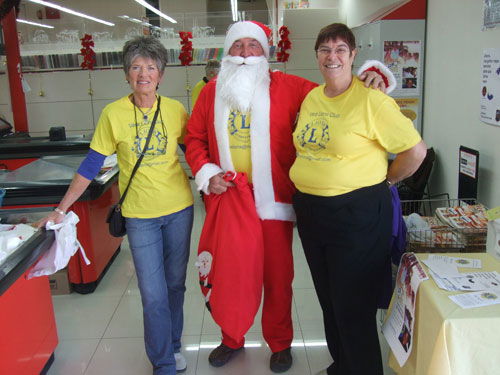 Vera Lions Club would like to thank the management, Staff and customers of Iceland in Vera for their generosity prior to Christmas.
Lions Club members packed food bags for customers and collected donations totalling €902.
The monies collected will go towards presents on the 3 Kings Night for the orphaned children in Vera, as well as helping the people in our local communities that are in need.
Vera Lions Club (VLC) would also like to thank Stuart at Cost Cutters in Albox for his generous donation of a trolley, full of food for distribution to the homeless and hungry in the area. The VLC meet at 7.30pm on the first Wednesday of the month at the Vera Hotel, Vera. They have a mixture of new members as well experienced Lions that used to be club members in the UK.
Vera Lions Club welcomes people from all back grounds and age groups to join them. They are an English 'speaking club' Lions Club in Spain. But Vera Lions Club are all about people of all nationalities.
If you would like to help to improve the quality of somebody's life and are English or Spanish please join them.
Vera Lions Club have a number of fund raising, social and welfare events already planned for 2012. They include the Race Nights in Mojacar and Zurgena as well as the Vera Half Marathon in April.
You can get further details on the Vera Lions Facebook page or by emailing veralions@mail.com or call 660 887 723.