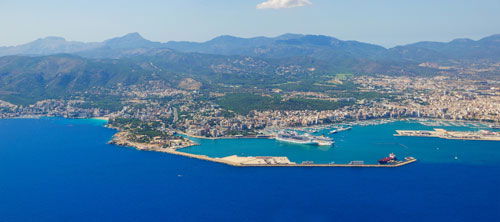 PALMA ranked second favourite destination for British tourists this summer, beaten only by the Costa del Sol, a new study shows.
Five Spanish cities appear in the top 10 holiday destinations in July, August and September 2011. This was revealed in a global ranking report prepared by Spanish holiday property rental portal HomeAway.es following a survey of 1,213 users in November 2011.
Palma beat other European destinations including London in England, Tuscany in Italy and Nice in France. Ibiza came in sixth, while Costa Blanca towns of Javea, Moraira and Denia shared 10th place.
Nearly half of Brits chose a destination to a beach resort, while more than a quarter chose rural and inland towns. Laura Rivera-Casares, head of sales for #i#HomeAway.es#i# said: "The majority of enquiries by British tourists continue to be for Spanish beach resorts, but it is interesting to note growing interest in rural and inland tourism."
The total spent by all visitors to Spain this summer was €19.7 billion, an eight per cent increase on the same period of 2010. Last month tourists spent €139 million in the Balearics, 12.7 per cent more than the same month of 2010, official EGATUR figures show.
In the 11 months to November 30, British tourists spent more in Spain than any other nationality, with €9.9 billion, a 1.9 per cent increase on 2010. They were followed by German tourists with €8.3 billion, a 2.4 per cent increase.
Meanwhile, Mallorca is also ahead of most Spanish tourist resorts for low-cost airline passenger traffic. Nearly 1 in 5 of all passengers arriving on low-cost airlines in Spain, fly into Palma. As a region, the Balearics sees a quarter of total low-cost passengers of which three quarters fly to Palma airport, according to data from the Institute of Tourism Studies (IET).
The number of passengers arriving in Palma on traditional airlines also increased in the first 10 months of the year with more than 2 million, an 8.4 per cent year-on-year increase.