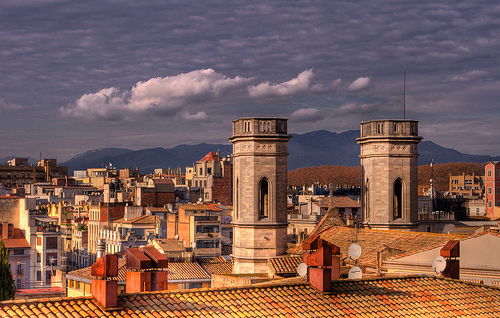 A MAN who killed his wife in Girona – northeastern Spain – in 2005 had been receiving a widower's pension ever since.
The Social Security Department has now revoked this allowance. The victim was 55 when in the early hours of July 21, 2005, she left home with her husband in their car.
Shortly afterwards, the vehicle crashed into a wall on the outskirts of the town, and her husband stabbed her in the back 10 times with a large knife he had hidden in his clothes.
He returned home and cleaned the knife, and when the police told him she was dead, he faked surprise and grief. He said she had been carrying €300 in her handbag, leading police to believe she had been robbed and killed.
However, on October 31 that year, he was arrested for murder, he confessed and was sentenced to 18 years in prison in October 2007, a sentence which was confirmed by the Catalan Supreme Court of Justice the following year. He was also sentenced to pay the victim's brother, sister and son €85,000 in compensation, which he is yet to do. Nor has he paid the €21,475 legal costs.
When their lawyer demanded the payment, it was discovered that the day after killing his wife, he had gone to the Social Security office to start claiming a widower's pension, which was granted, entitling him to €592 per month.
When the court requested information from the Social Security department to determine whether the man had a pension which could be embargoed to make the payments, they were told that it could not be embargoed because it was less than the minimum of €600 which is considered the least a person can live on for a month.
There is also a law which specifies that a person who has a definitive sentence against them for causing the death of another, cannot benefit from their pension.
In this case, the pension was being received due to an administrative error, since the social security department failed to receive notification that he had been sentenced for his wife's death.
The family has asked that the man be required to pay the €45,000 he has received so far back to the Social Security.
Photo credit: Dave_B_
By Jennifer Leighfield
[email protected]