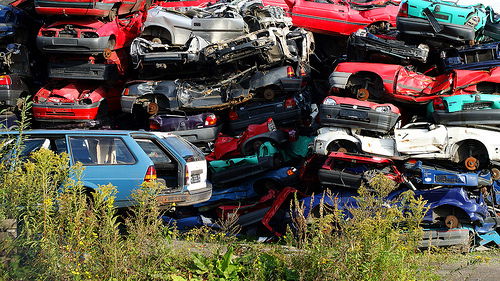 ALMERIA city hall has sold 216 abandoned vehicles as scrap metal for €8,194.
The municipal vehicle impound was full of all kinds of vehicles which have never been collected by their owners, including Jaguars and Mercedes.
Many of them do not have licence plates, meaning the owners can't be identified, and the others have been taken off the roads officially by the owners.
All of them had been on the premises longer than the two months established, and therefore, the mayor of Almeria can sell them for scrap.
The city hall has an agreement with a company which will pay €500 for a lorry, €200 for a van, €181 for a car, €25 for metalwork, €35 for motorbikes, €40 for mopeds and €2 for bikes.
The town hall aims not only to make more room at the facilities, but also inject some money into the municipal coffers.
Vehicles are kept for the first five days in Los Molinos underground car park before being taken to the pound in Cuesta de Los Callejones, although this will soon be moved to Calle Tolerancia in El Puche.
Photo credit: Awaya Legends