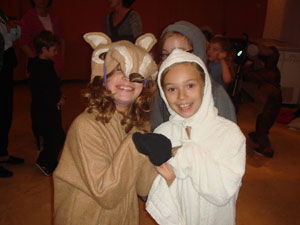 THE North of Mallorca Amateur Dramatic Society (NOMADS) production of 'The Snow Queen' will take place at Club Pollenca on Wednesday November 30, Thursday December 1, Saturday 3 and Sunday 4.
As the experienced, older members of the cast polish their moves and their lines at a secret venue the producers are producing their secret weapons.
A group of very young people have been rehearsing secretly, and this week they were introduced to their costumes, all made by Dorothy Loeffler.
There was huge excitement as they discovered that they were all woodland creatures and they became foxes and rabbits etc. Actors are often warned never to work with children and animals.
NOMADS, you don't stand a chance with children dressed as animals!
By Howard Mullen