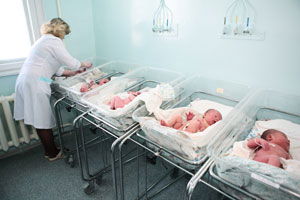 IT is a matter of luck – or location – whether or not prosecution departments decide to pursue "stolen baby" investigations.
This, at least, is the claim of those affected by the many cases reported in Andalucia of children taken from their mothers at birth and later given in adoption without their knowledge.
There was praise for the perseverance and support received from Fiscalias (prosecution departments) in Malaga and Cadiz but misgivings regarding Granada. In the latter province cases were too readily shelved on the grounds of insufficient evidence, maintained the concerned mothers and adoptees involved.
Last March the Spanish equivalent of the Attorney General's Office asked provincial prosecutors to get to the bottom of the cases but not all interpreted this order in the same way, critics said.
Under Fiscal Antonio Morales, the Malaga department is carefully examining evidence in 79 cases without dropping any of them. "We always took the stance that we would investigate. These cases are very difficult, but we're doing a good job," Morales said.
In Cadiz, 20 cases have already been referred to the judge and a further 200 are under investigation. "Cadiz was a source of babies for all of Spain and there are signs of connivance," said Martin de la Herran, a lawyer representing the SOS Bebes Robados association.
In contrast, Granada has set aside 32 of its 50 cases, alleging lack of evidence or adequate paperwork. "The formal complaints did not contain all available information because we thought there would be interviews and we would be asked for the documents," explained Angela Saez, coordinator for another association Anadir Granada.
Prosecution department sources later questioned Anadir Granada's claims, and insisted that requests had been made for the documents but they did not exist.