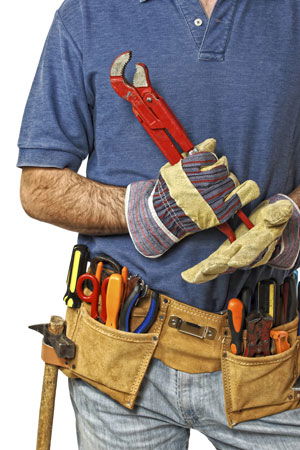 STANDFIRST: Reporter Benny Davis reports on the increasing activity of 'bogus' gasmen on the Spanish Costas and warns, under no circumstances readers allow them access to their premises.
Beware – the open season for bogus gasmen is one again upon us. Euro Weekly News (EWN) has received numerous reports that these 'rogue traders' are out in force up and down the Costa's, conning people out of thousands of their hard earned euros – and the police seem reluctant, or unable to stop them.
After making extensive enquiries, we have been told that Repsol, Cepsa, local, regional and central governments do not employ companies to check private installations without previous notice.
The golden rule is; no one should allow strangers to enter their properties regardless of whatever identification they produce or uniforms they may be wearing.
We understand that it is difficult for either the police or Guardia Civil to intervene, regardless of whether the men are operating a 'rogue' service, at outlandish costs, providing they offer a legitimate' service and are invited into your home.
Should they become aggressive or damage property that is an entirely different matter.
Lisa of Toscamar in the Costa Blanca has lived in Spain for 25 years and says she has experienced 'bogus' gasmen before, but when they targeted her elderly mother, not once, but twice, that was the last straw.
She told EWN that earlier in the year, men claiming to be Repsol officials cold-called her mother's house. After changing a couple of pipes, the mother was relieved of more than €400. They returned saying they had to fit an alarm to detect gas leaks. This time the bill came to €458.
Lisa and her mother later discovered the same parts at a local ferreteria, or hardware store, would have cost €98.
David Wood, a 38-year-old copy writer from Moraira (Alicante), says that 'gas men' in a beaten up old green van, called at his house wearing RAF blue uniforms with red logo.
They claimed to be checking installations on behalf of the regional government and said they worked for a company in Alicante.
David Googled the name and it didn't exist.
He notified the Guardia Civil who after checking the gas men's documents, told them to leave – but they didn't. Instead they relieved an 80-year- old Spanish neighbour of €98 for changing a regulator.
Eileen Mackenzie, an intensive care nurse living in Balcon Del Mar told us about an extremely dangerous sting in which a neighbour was charged €800 for 'repairs' but woke up the next morning to find his house was full of gas.
"Fortunately my husband is the secretary of the local association and managed to get a plumber to sort the problem immediately."
The perpetrators left calling cards around the area with the name of what we eventually discovered to be a non-existent company.
If you think living in an apartment excludes you from their devious dealings, think again. British expatriate in Spain Steve Lloyd reports he was contacted through his intercom system by a voice mumbling about legal requirements and Spanish law relating to gas pipes.
When the man was told the premises supported a large gas tank with high maintenance, the voice drifted away with, as Steve recalls, some rather fruity Spanish comments. However, Steve Lloyd's brother was not so lucky. He fell foul of a pair of these "Rogue Traders" who offered to replace his pipes for only €11 a pipe.
When he was subsequently presented with a bill for €120, he point blank refused to pay and told them to leave. Their reply was to return with six other men aggressively demanding payment.
Steve stuck to his guns, telling them to remove what they had fitted, at which point, to his horror, they produced a sharp knife, but after a dramatic pause during which Steve stood his ground, he said they simply cut through the newly fitted pipes and left.