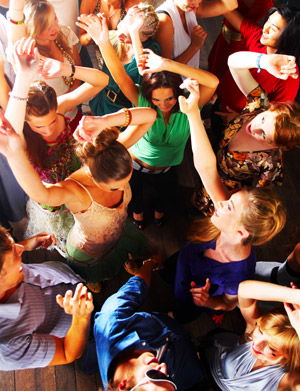 MADRID discotheques are turning to aromatherapy to camouflage "the smell of humanity" that is no longer masked by cigarette smoke.
Until the no-smoking ban introduced on January 2, the smell of sweat, spilt drinks, drains and perfume, went unnoticed by disco clients as well as managements, said Juan Botin, spokesman for specialists A de Aroma.
Now, however, both have detected that the locales do not smell as good as before. The problem was greater for discos than bars or restaurants with their overlying smell of food, Botin pointed out.
So far 15 discotheques and nightclubs in Madrid have installed aromatherapy systems which are also being adopted in Ibiza and the Canary Islands.
The Madrid disco, Liberata, has chosen an aroma smelling of "modernity and youth" according to Botin, while Shangay – also in Madrid – opted for "a fresh, citrus tendency." Fortuny, another of the capital's most popular discos, wafts white tea, described by Botin as "more neutral."
The company offers exclusive fragrances like those already to be found – or smelt – in several dress shops, but is prepared to vary aromas which change throughout the night so that clients do not get accustomed to one particular smell.
The system consists of an undiluted pure aroma diffused all through the premises. "Because the fragrance weighs less than air, it floats everywhere and gets noticed by all those present."
The desired effect was to achieve a three-dimensional experience for disco clients, Botin explained. "Sight with the lights and the locale; hearing with the music and now smell with aromatherapy, which unites with emotion to evoke moments of pleasure." And not, presumably, "the smell of humanity."