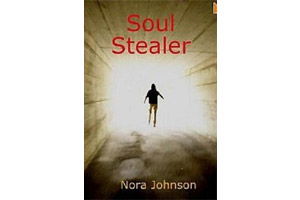 July 7, 2005: a man disappears, believed dead, in the London bombings. Years later, a freelance journalist recognizes his photograph in a newspaper – the man she has just seen in a café.
Immediately Alice is pitched into a breathless race against time that takes her from London, across Britain and into the heart of a mystery – the reason for his disappearance on that fateful day.
Spurred on by her unwavering belief he is innocent of an unsolved murder on the eve of the bombings, she begins to question the official version of events and the motivation of those also seeking him.
Then other developments overshadow her search for the truth which becomes a frantic struggle for her own survival. For Inspector Jim Rodgers, this had been his final, most agonising case: a murder with no murderer, an inquiry ending in dead-lock and unfinished business, the aftermath haunting him still.
The tragedy begins on July 7, 2005. But it does not stop there. Fate catches up with everyone in the end … 'Soul Stealer' is a complex psychological thriller packed with suspense that is heightened by shadows of betrayal and revenge, an atmosphere of taut menace and a meticulously intelligent, convoluted plot that twists and turns… right until the surprise ending.
Its themes deal not only with the nature of identity theft but also violence, death and obsessive delusional behaviour. This well-written, relentlessly enjoyable page-turner delivers all the emotional drama, unforgettable characters, tension and can't-put-it-down pacing you expect from a superior psychological suspense thriller.
BOOK REVIEW by Gabrielle Devon