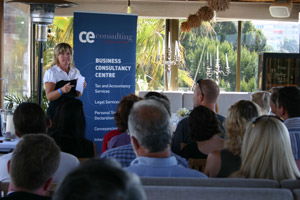 Next Wednesday October 19 promises to be a valuable experience for many small business owners and entrepreneurs in Mallorca.
The Small Business Support Day organiser, Vicki McLeod, has announced the line up of speakers who will be presenting at Mood Beach in Costa D'en Blanes.
'I'm really happy about the people I've managed to get together for the event. We have some highly respected business consultants, coaches, a bank manager or two, accountants, gestors, and marketing and pr specialists. There's something for everyone to learn and also it's a great way to network business to business.'
If you haven't got your ticket for the day yet then make sure you email
[email protected]
. Tickets in advance are€ 30 and on the door will be €37.
For more information call 971 676 456.