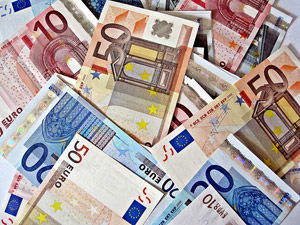 A BANK manager in Vitoria, in northern Spain, has been arrested for attempting to hold up his own branch with the help of his brother.
The regional police informed a man had parked outside the bank, put on a wig, false beard and a cap, entered the office, but left soon afterwards because it was full of clients.
A witness followed him to a nearby museum where he was identified by the police, who found the disguise, as well as gloves, a fake gun and car keys in the bag he was carrying.
The police went back to the bank to speak to the manager who claimed the man had entered his office to ask for information and then left. However, clients and staff were
surprised by his statement as it was obvious the man was wearing a disguise.
The police then located the vehicle used by the suspect and discovered it belonged to the bank manager, and that the detainee was his brother. Both men, aged 53 and 60, were arrested after they explained that they had been planning the robbery for months due to the financial problems they were having.