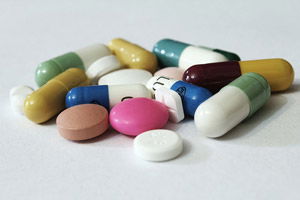 THERE could soon be a shortage of medication at pharmacies on the Balearic Islands.
Pharmacists have warned this shortage could occur if the Govern continues to not pay many of them as they will not be able to borrow more money.
As a preventative measure it has bee proposed that the electronic prescription system be scrapped.
"This system will be done away with later this year or early next year if payment is not received," said Antoni Real, president of the Balearic Pharmacies Association. "It currently costs each pharmacy between €200 and €350 a month for the running of the electronic prescription system."
The reason that the Govern has not yet submitted the payment schedule is because it is still negotiating with banks, according to Real's understanding. Part of the debt for the coming year is €52 million which could reach to €70 million by October 20.
In regards to the possible closure of pharmacies, Real confirmed that this would not happen because minimum service obliges them to maintain at least half of the 418 pharmacies on the islands open.
Photo credit: e-MagineArt.com
By Nicole Hallett