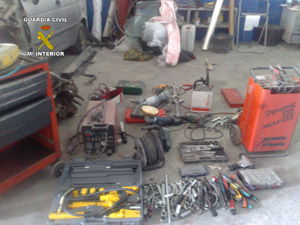 EL EJIDO Guardia Civil arrested eight people charged will illegal association, crimes against public health and robbery.
They allegedly stole up to €100,000 worth of tools and machinery from nine car repair garages in the area.
Three of the detainees ran their own workshops, and during inspections the Guardia Civil found stolen goods on the premises.
More than a kilo of hashish was found during a search of one of the garages.