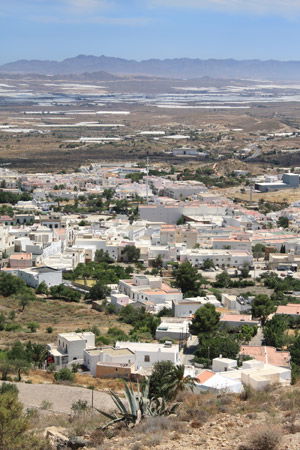 MORE than 100,000 people have visited the tourist information centres in Nijar between June 15 and September 15 this year.
According to the mayor of Nijar, Antonio Jesus Rodriguez, this summer has been very positive for tourism in the town.
The data collected by pupils in the 'Conociendo Nijar' (Knowing Nijar) employment workshop, shows that more than 80 per cent of the visitors to the tourist information points were Spanish, which means that "Nijar has become a destination which is in high demand in the national market" the mayor said.
He explained that the positive figures have also reflected on business in the town.
A survey has also been carried out to determine the degree of satisfaction visitors find with the local beaches of Aguamarga and San Jose, both of which have 'Q for Quality' flags.
The results show that most people consider the conditions are 'good' or 'very good', with special attention to the transparency of the water, the cleanliness of the sand, and the access routes.