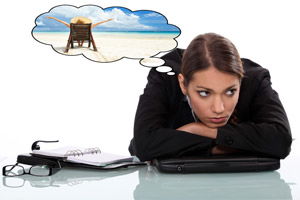 ALMOST 23 per cent of people in Spain admit to having lied or exaggerated when telling other people about their holidays.
And 10 per cent admit they do so to make other people envious, and 3 per cent of Spaniards have invented a trip they have never been on.
Another three per cent confesses to having modified photos to make them more attractive.
This was revealed in a survey carried out by popular website lastminute.com, 19 per cent of Europeans admit to having gone overboard when telling others about their holidays, with the Irish being the worst offenders with 29 per cent, while Spain and Germany come in neck and neck.
At the other end of the scale, the French and the Danes are the most truthful about their jollies. The average time spent telling colleagues at work is 22 minutes in Europe, an average which Spain fits in with, but is beaten by Ireland (26 minutes), Germany (25) and Sweden (23).
Thirty-nine per cent of the Irish consider themselves 'very good' at talking about their holidays, while 50 per cent of Spanish believe that they are good at it.
Least depressed
Meanwhile, another survey revealed people in the Spain get less depressed after their holidays than other Europeans. A study by travel website TripAdvisor was carried out amongst 4,000 Europeans, including 700 Spaniards.
However, 61 per cent of Spanish say they have suffered post-vacation depression at least once, while for the British, the percentage is 78 per cent.
Some 75 per cent of French claim they have suffered from the syndrome, the same as 70 per cent of Italians.
Around 36 per cent of Spanish people said they to take another trip before the end of the year, and 62 per cent claims that the best thing to take their mind off the fact that their holidays are over is to start planning their next trip and stay positive.
Eleven per cent admits to having invented an excuse to miss work during the first month back.