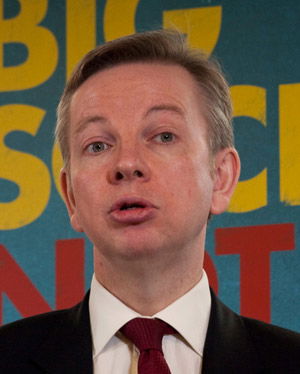 BRITAIN'S Education Secretary Michael Gove hopes to stem erosion of adult authority by recruiting former male soldiers to the classroom.
Employing men who have earned a living by engaging in armed conflict is not the best answer to problems that begin in pupils' homes, not the classroom. However mediocre an education system, it should not convey the idea that authority is easily established through male forcefulness.
Like two peas in a pod
TONY BLAIR admitted to "grudging respect and even liking" for Rupert Murdoch, with whom he felt two points of connection because they were both outsiders and had b—s.
But Blair's conduct and tastes and background are very much those of an insider and once in office he did everything possible to be the most innermost of insiders by cosying up first to Clinton and then Bush. As for b—s – he does not have these, either. Merely colossal cheek.
Taking a gamble
EVEN the most timid attempts to control casino banking or, as happened in Spain – a curb on some short selling – prompt London to dig its heels in, claiming as Cameron recently insisted, that this could endanger jobs. What is really endangered are the vast sums that eventually find their way to the government's coffers via taxes. City profits, not jobs, are what Cameron cares about most.