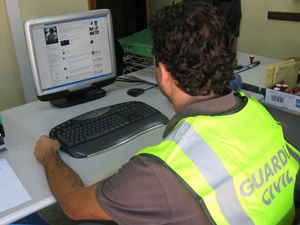 GUARDIA CIVIL arrested a 33-year-old woman in Vicar for committing internet fraud via a social networking site.
She was offering brand-name clothes and accessories online for less than their market value.
She demanded advance payments and met with the victims in car parks of shopping centres throughout Almeria province and promised the goods would be delivered later. However, they were never received and the victims had no way of complaining.
She had obtained up to €1,700 from nine different victims and was arrested in her home.