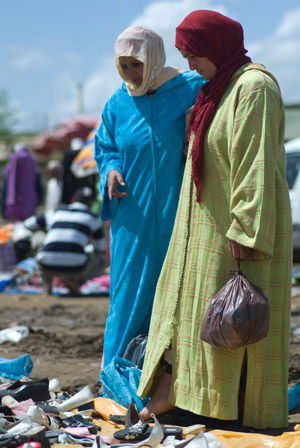 MUSLIMS living in Spain claims to feel less rejection towards their religion than in other EU states or the USA according to a survey.
The study carried out by the Ministries of Justice, Work and Immigration, and Interior, with 2,000 people, shows that on a scale of one to 10, Muslim immigrants give their trust in NGOs 7.2 points, the same as they give the king of Spain, while giving Muslim leaders in the country 6.7, the legal system 6.4 and the police 6.1.
They give the EU a six, the Arab League 5.8, Arab leaders 5.7, the UN 5.5, and at the bottom of the list, Al Qaeda, with 1.1.
Around 83 per cent of Muslims living in Spain considers to have adapted to Spanish life and traditions. Seventy-four per cent say Spain is welcoming to immigrants, while 67 per cent feels at home in Spain.
More than 82 per cent say they do not believe one religion to be superior to others, and 80 per cent believe non-believers have the same value and dignity as believers. Eighty-six per cent say they have no problems practicing their religion in Spain,
Ninety-two per cent consider violence is not a way to defend religious beliefs.