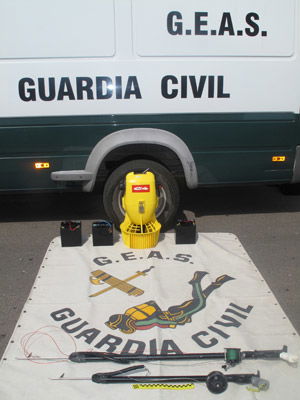 GUARDIA CIVIL caught three people in Almeria using instruments which are banned for recreational underwater fishing.
They seized the fish which they had caught and handed it over to a charity.
They could be fined up to €60,000. One of them had already been reported for a similar event on another occasion.