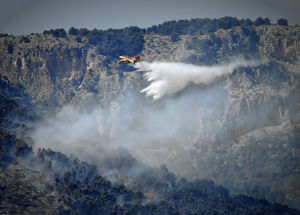 MALLORCA firefighters have tackled at least four forest fires in less than a week.
More than 12 hectares of woodland was destroyed in the fire in Peguera last Thursday afternoon which caused considerable alarm among residents and tourists alike.
Meanwhile, almost 30 hectares of woodland was lost in Coll d'Arta following another wildfire. And on Tuesday two more wildfires destroyed four hectares in s'Arraco and half a hectare in Galilea.
Photo credit: Perry Wilkes / tigersoulimages.com