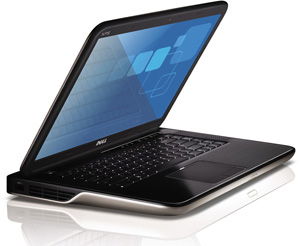 THE Dell XPS 15z laptop is super slinky and packed with high-octane multimedia goodies.
Its sexy but tough magnesium alloy chassis encompasses a 15.6-inch screen with an aluminium lid and the thickest part of the body measures just 27mm meaning the laptop weights just 2.6kg.
The keyboard has funky curved metallic keys that are firmly set and well separated from each other as well as subtle backlighting which comes in handy at night.
With a full HD 1080p resolution everything from photos and movies to feature-packed websites and even webchat is razor sharp with rich colours and perfect contrasting.
Even the most demanding editing software is said to run perfectly thanks to the dedicated nVidia GeForce 525M graphics card, as do the latest games.
With 8GB of RAM it is possible to multi-task applications and with the 750GB hard drive a huge media collection is possible.