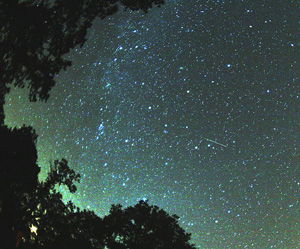 Mallorca's Astronomical Observatory organized a special free astronomy session on Friday 12th August  from 10.30pm in the Planetarium to observe the Perseids.
This meteor shower associated with the comet Swift-Tuttle and has been viewed for around 2,000 years.
It is sometimes referred to as the 'Tears of St Lawrence' and is visible from mid-July each year with a peak in activity between August 9 and 14 in which the rate of meteors reaches 60 or more per hour.
It will also be possible to follow NASA's Dawn mission, which is currently orbiting the asteroid Vesta and the asteroid can be seen around 1am.
On Saturday 13th August Professor Lluc Mas offered a conference on astronomy and popular culture in the Monasterio de la Real.