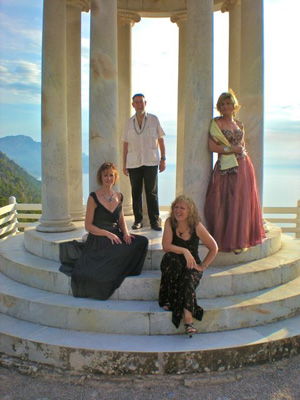 CELEBRATED composer Carl Mansker reaches his 75th birthday this year and to mark this special occasion there will be a gala concert of his music as part of the Deia International Music Festival next Thursday (August 11) at 9pm at Son Marroig.
The concert will feature works from different periods of his long and distinguished career, including pieces for solo piano and songs in English, German and Spanish.
The performance will also include the world premiere of settings of poems by the English author, Edith Sitwell.
The performers are Mallorca-based pianist Suzanne Bradbury, Austrian mezzo-soprano Waltraud Mucher and English soprano Fiona Stuart-Wilson.
The composer himself, a long-time resident of Deia, will be present at what promises to be a memorable night for the many admirers of his work in the unrivalled setting of Son Marroig.
Info 618271308 or 971639178.
Photo credit: Paul Archer