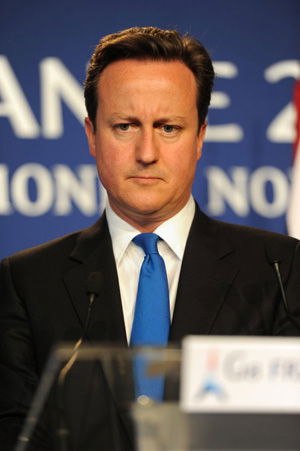 NOBODY at News Corp knew clue that the mobile phones of crime victims were being hacked for news stories, insisted the Murdochs and News International's former chief executive Rebekah Brooks as they were grilled by a Commons select committee.
Nevertheless they knew enough to do everything within their considerable power to prevent a police probe.  They also paid the legal fees of phone hackers after they were convicted.  This is one of those occasions when actions speak louder than words. 
The real problem
Last week the Taliban executed 16 Pakistani policemen on the border area between the two countries.  The Taliban already enjoy the sympathy and approval of countless Pakistanis, especially in areas where they – literally – call the shots. Too many lives and too much time and money have been fruitlessly invested in Afghanistan when the true problem lies in the West's quasi ally, Pakistan.
A ghost for Cameron
SEAN HOARE, the former News of the World journalist who exposed the phone hacking scandal, was found dead at his Hertfordshire home.  Conveniently for everybody linked to the News Corp investigation, a post-mortem discounted foul play and suggested suicide.  Sean Hoare was paranoid and had drink and drugs problems – but could he become for David Cameron what Dr David Kelly was to Tony Blair?
Photo credit: Guillaume Paumier