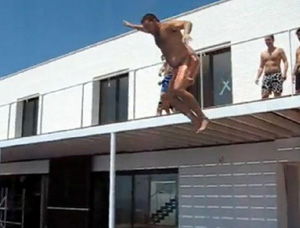 A 19-YEAR-Old tourist was injured after falling from a height of six meters while trying to jump from room to room at a hotel in Magalluf.
Another client at the hotel witnessed the event and called emergency services who treated his head wound and confirmed that he was under the influence of alcohol.
This is believed to be the lastest in a series of 'balconing' cases at holiday resorts on the island.
Balconing is used to describe the act of jumping from room to room from the balcony or jumping from the balcony into the hotel's pool and has claimed the lives of many young tourists.