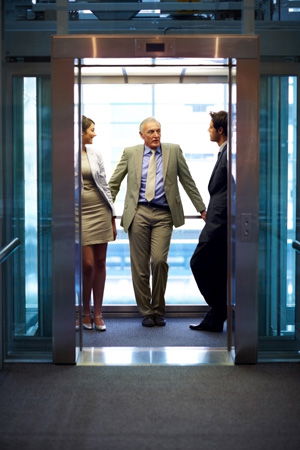 THE Spanish make more journeys in lifts than any other type of transport. With more than a million lifts which move six times the country's population each day, Spain is second only to China and has more than Britain, Germany, France or the United States.
But if every Spanish lift used cutting-edge technology, annual electricity savings would correspond to the consumption of a city the size of Bilbao. The factory in Leganes (Madrid) which produces Zardoya Otis lifts, has the Spain's largest rooftop solar energy installation, with 3,600 panels providing 60 per cent of the plant's electricity.
Like the factory itself, the latest lifts are not only energy-efficient but they could soon be producers, with solar panels to satisfy their own needs and other ends – charging electric cars, for instance. There was always a specific solution for every building, according to Pedro Sainz de Baranda, managing director of Zardoya Otis.
"For two years now we have been testing and putting on the market what we call regenerative drives," said Sainz.
"These systems produce energy when the lift's descending load weighs more that what goes up.  That's to say, when the counterweight comes down and the cabin goes up empty or when the cabin comes down full and is heavier than the counterweight," Sainz explained. The machinery subsequently brakes more than it drives and can generate energy which returns to the circuit. 
"In an apartment block this could be used by the Community of Owners elsewhere in the building," Sainz said, "but if unused, the energy would return to the Grid."
This could represent an annual €400 saving on a lift's running costs but at present reverse meters do not exist, and unused electricity cannot be discounted from the energy bill.
Another way of making savings is a smart shutdown system for lifts.  "It's hard to see why a lift must always be on," Sainz exclaimed.