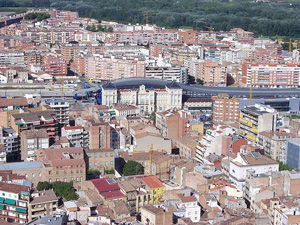 TWO men have been sentenced to four years in prison by Lleida court  – in north western Spain – for sexually abusing a university exchange student who became unconscious after drinking alcohol.
In January 2009, the two men, aged 22 and 27, met the victim in a local bar where they drank alcohol before returning to her dormitory, picking up a bottle of vodka on the way.
At one point, she felt ill and passed out, at which time, both men had sex with her. When the second man was in the act, she regained consciousness and began to scream. They ran away and the concierge came to help her, although he was unable to catch them. The two men said in court the sex was consensual although the judge did not agree because she was unconscious from mixing alcohol with medicine she was taking at the time.
Photo credit: Sky's