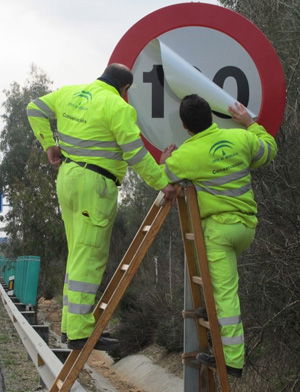 THE speed limit will return to 120 kilometres per hour (kph) on Spanish motorways from Friday 1st July, the government announced.
But the government will now have to spend an additional €230,000 on stickers with the 120kph speed limit on them to place over the 110kph stickers which were placed on 6,150 road signs throughout the country. This is because they are finding it is impossible to remove the 110kph stickers as was originally planned because the glue used on them is too strong.
This has saved €450 million, as well as making people more aware that more fuel is consumed at higher speeds, Interior Minister Alfredo Perez Rubalcaba said. Meanwhile, Rubalcaba explained the return to 120kph is due to the drop in petrol prices, adding they look set to continue doing so, and thus it no longer makes sense to keep the 110kph speed limit in place. 
The measure was introduced in February to reduce energy consumption at a cost of €250,000.