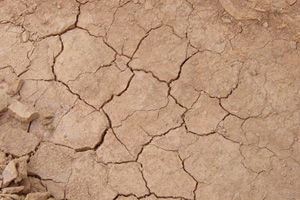 A DROUGHT warning has been issued as parts of England and Wales are now at their driest since 1990 with areas of East Anglia officially in a state of drought, according to Defra. Following the driest spring on record in South East and Central Southern England many areas are now experiencing near drought conditions.
The Environment Secretary, Caroline Spelman is holding a drought summit to review the continuing dry conditions and what can be done. Water companies in the regions affected have said they are confident that widespread restrictions on the public will be unlikely.
"Households know how to use less water and everyone can do their bit to use water more wisely, not only through the summer, but throughout the year." said Mrs Spelman.
Utility companies, farmers, Industrial leaders and environment groups are meeting to discuss what can be done to share resources, save water and build for future dry conditions.
Farmers' leaders have urged the authorities not to "just turn taps right off" and instead allow them use caution and eke out supplies. Some farmers in East Anglia have offered to only irrigate during the night in an effort to reduce evaporation.
The Environment Agency has confirmed it is monitoring river levels and will take action swiftly to occurrences of pollution, low oxygen levels and wildlife struggling due to dry river beds.
"The Environment Agency, water companies and other water users have plans in place to cope with drought to ensure there is enough water for people, businesses and the environment.
"Many rivers have low flows as result of the dry weather which can harm wildlife and increase the impact of pollution incidents, so we are stepping up our monitoring to be able to respond quickly." said Dr Paul Leinster, Chief Executive of The Environment Agency.
Picture Credit: the Italian voice