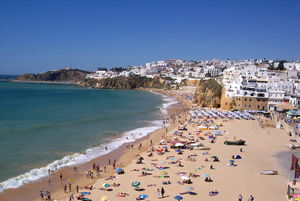 After being left unconscious in a pool of his own blood, a British holidaymaker has died during a brutal attack in Albufeira. Ian Haggath, 50, from Gateshead, Tyneside was attacked by four youths who are also thought to be responsible for an attack on an Irish man in the same district last month, reports the Daily Mail.
Both attacks took place in the dangerous Montechoro neighbourhood of the Algarve town. The attack in which Mr Haggath was involved happened on the weekend of May 14-15.
The Foreign and Commonwealth Office confirmed he died on Wednesday after being transferred in a critical condition to Faro Hospital by paramedics who treated him at the scene.
Picture Credit: lele3100