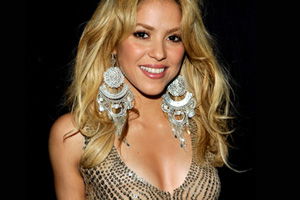 AUDITIONS will be held on Playa de las Almadrabillas in Almeria on Sunday from 12pm to choose five people to dance with Shakira at her Almeria concert. A 400-metre area will be set up, and around 1,000 people will be auditioned in 10 time slots. Ten people will go into the semi-finals, and five of them will dance with the Colombian singer at the Estadio de los Juegos Mediterraneos on June 1.
Free tickets will also be given to a lucky few.
While in Almeria, Shakira has booked 50 rooms for her team at a local hotel. Seven local companies are taking part in the organization of the concert. To set up the stage and produce the concert, there will be 19 trailers, seven buses and some 300 people, making this the largest concert in Almeria to date.
This is the only concert of this tour in Andalucia, meaning that many people from surrounding areas have bought tickets for the two-hour show.