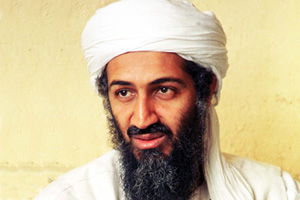 ALTHOUGH it was already making headlines with terrorist attacks before 9/11, Al Qaeda eventually became an umbrella term for a brand of terrorism developed by, but not exclusive to, Osama bin Laden. Al Qaeda had become a franchise by the time of his death but this does not herald the organisation's disappearance any more than Ray Kroc's death spelled the end of Macdonald's in 1984.
Geography lesson
ONLY the geographically-challenged linked Al Qaeda to Iraq although this was George W Bush's pretext for eliminating Saddam Hussein. It was also his reason for subjugating Afghanistan but Pakistan, where Osama bin Laden died, was where he was always expected to be. The Pakistani government was virtually alone in recognising the Taliban in the 90s and its intelligence service's commitment to eradicating terrorism remains ambiguous today.
Death row averted
WITHIN a day of announcing Osama bin Laden's death, the United States offered a less heroic version of events. America was going to celebrate the disappearance of the world's most-wanted man whatever the circumstances but Obama clearly wanted a stellar moment untainted by inaccuracies. Coming clean over an execution was a small price to pay for avoiding the dangers, embarrassment and expense of a trial.