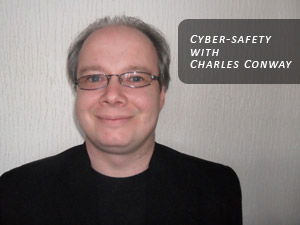 WHEN disasters strike, such as the recent earthquakes in Japan and New Zealand, most of us think about how we can help those affected. Unfortunately, there is a small minority whose only thoughts are about how they can use the situation to turn a profit, taking advantage of well meaning, generous spirited people in the process.
Within hours of the Japanese earthquake, fake websites and emails posing as genuine charities such as UNICEF and the Red Cross were circulating on the Internet, attempting to fool unsuspecting donors into sending money to scammers intent on lining their own pockets.
What are the risks?
Apart from the theft of your well meant donation, there are several risks to which you will be exposed once you've given over your details to a scam website.
Your email address will be placed on a 'sucker's list' of people who have fallen for a scam and sent money. Once you are on the list, the chances are you will receive many more approaches from scammers intent on parting you from your cash.
Worse still, if you've handed over your credit or debit card details, you can expect to see fraudulent transactions appearing on your statements, running up your credit limit to the max.
Whilst you will probably be protected by your bank and will get your money back eventually, it can take several months and could leave you out of pocket.
How to make sure your donation reaches those in need
You should be suspicious of any approach via email asking you to donate to charity. Genuine charities are fully aware of these scams and rarely (if ever) send emails asking for donations.
Similarly, you should be very wary of telephone calls asking for money. Don't donate over the phone unless you have initiated the 'phone call and you've checked that the telephone number is genuine.
If you want to donate online, check the charity's website carefully. You should ensure that you have typed the web address into your browser yourself and haven't reached the site from a link in an online advertisement, forum or email. A genuine charity will always have a web address that follows this format. www.charityname.com/co.uk/org/org.uk/.es
Finally, you should NEVER make a donation using Western Union, Moneygram or any other wire transfer service. Scammers use these services because once cashed, your payment is impossible to trace.
Charles Conway is the author of 'Scammers, Spammers & Social Engineers: A Scam Detectives guide to keeping your business safe online'. For online safety advice, visit www.scam-detectives.co.uk