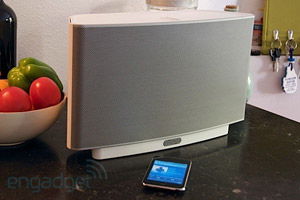 THE Sonos ZonePlayer S5 is a multi-room music system with streaming and Android support. Using a free application it can be controlled from any iPhone or iPod Touch. It streams internet-based radio and audio services as well as music collections from any Mac, PC or NAS drive.
It is even possible to choose tracks and put them in queue, like a jukebox, provided there is no interruption to that queue by the introduction of a new song.
As it comes in a single 'elegantly designed' unit, there are fewer cords.