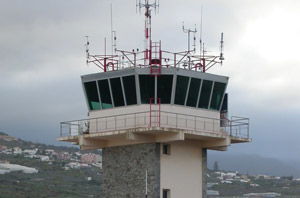 MALLORCA'S hoteliers are also suing the air traffic controllers for damaging the image of the island caused by last year's wildcat strike. The Mallorca Hotel Business Federation (FEHM) will be at the preliminary proceedings arising out of the affidavit prepared by the Guardia Civil after taking statements from Balearic air traffic controllers, during the strike on December 3 and 4 which led to the closure of Spanish airspace.
The president of Mallorca's Hoteliers, Marilen Pol, said that they have not yet decided if they will appear at the proceedings as a joint indictment with the prosecutor, but considers it likely that other business owners may be present for any damages caused by airspace closure.
Pol stressed that not only did hoteliers suffer economic losses, but the strike caused "deterioration and damage to the image of Spain and the community."
During the strike, hotels only had 12 per cent occupancy, according to Pol.
This lawsuit follows that of the one by Barcelona hoteliers who sued the air traffic controllers for economic losses of around €500,000 and 12 per cent cancellations.
The taking of the statements of nearly 80 air traffic controllers finished last month.
The Guardia Civil then sent the report containing the data collected for analysis of the seriousness of the charges and whether to continue with the proceedings to the Attorney Generals Office.
The Prosecutor opened criminal investigations in order to find out if the 'unusually' high level of employees on sick leave recorded in the airports of Palma, Mahon and Ibiza constituted the crime of sedition.
By Nicole Hallett