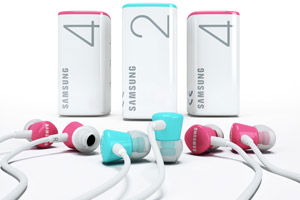 THE Samsung TicToc is a screen-free music player that is aimed at "young women who want the latest fashion gadget," according to the Korean tech titan. It is chunkier and more rounded than the iPod Shuffle and Archos Clipper, but its egg cup-shaped doc means the TicToc does not simply hand out the side of the PC in an unsightly way.
It has great playback functions and by simply shaking it three times it skips through different modes to match ones modes.
These include the traditional play-in-order and shuffle modes as well as the Tic Toc's calling card of fast and slow modes.
It boasts 4GB of storage and is MP3, WMA, AAC, Ogg and FLAC supported.