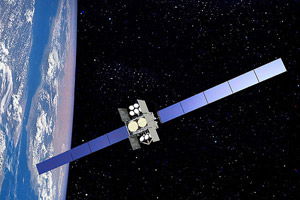 A new satellite that promises to bring broadband internet to homes and businesses across Europe and the Mediterranean has been successfully launched into space.
The service from Eutelsat is due to start in 2011 and will offer 80 spot beams that provide a focus of just a few hundred kilometers across. Focused spot beams allow for multiple frequencies to be reused without interference which will result in increased capacity for users.
Prices for receiving equipment and subscriptions have not yet been announced.