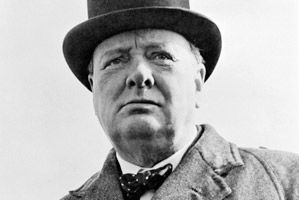 THE UK population is not "paranoid about the special relationship" as claimed in US diplomatic cables although anxious British politicians are desperate to preserve an illusion propitiated by Winston Churchill during the Second World War.
Britain clearly needed America's assistance at that time but like many another meticulously-preserved relic the special relationship is now a fossilised shadow of what increasingly resembles a spurned and unrequited love.
Hear! Hear!
FREE speech is acceptable to politicians when what is said is what they want to hear. Better still if what they hear is a repetition of what was previously fed to the people who keep them in employment. But when reputations are on the line and spin is laid bare, self-preservation takes precedence over free speech and the messenger – in this instance Julian Assange – must be shot.
Blow hot, blow cold
NATURALLY there were warnings at the Cancun summit, as there were at all previous climate summits although governments seldom take heed except insofar as it suits their own agendas while individuals do their best to protect the environment. Personal sacrifice without corporate and national sacrifice means nothing but despite their pious promises China, Japan or the US can never be trusted to match private efforts.