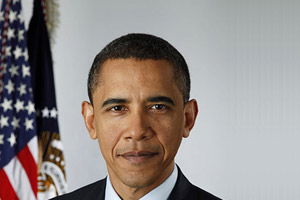 STANDING shoulder to shoulder with an ally does not always guarantee success as Afghanistan and Iraq demonstrate.
But following North Korea's attack on South Korea this was Barack Obama's recent vow as he pledged to rally international support and join the South in military manoeuvres.
As a wise man once said, "God save me from my friends – I can protect myself from my enemies."
The last laugh
GREECE first, then Ireland and as the crisis ploughs through the PIGS, it could be Portugal's turn next and then Spain's. Should the latter succumb its estimated €420 billion bailout would empty the EU kitty, eurosceptics crowed with grim satisfaction even though a failing euro would not guarantee a stronger pound or dollar. Schadenfreude might bring fleeting pleasure but it seldom provides the last laugh.
The look of the thing
DAVID CAMERON cancelled his family's Christmas jaunt to Thailand because the bodyguards' bill would have cost the taxpayer too much in times of such austerity. It "would have looked bad", said Downing Street, letting slip the real reason. It is better to get rained off or snowed-in over holidays spent in Britain than look bad, not on principle but because looking bad could lose votes.