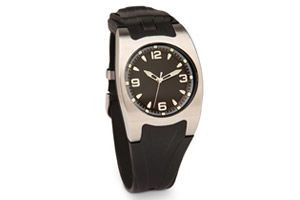 THE microSD Card Reader Watch has a built-in card reader with a flip-out USB cable for direct connection to a computer. No need for any additional accessories. Gigabytes of data can be carried around on ones wrist. The watch has a stainless steel bezel, back cover and buckle.
The battery life may get used up faster than a standard watch, depending how much reading is done on it, although it says it has a three year battery life.
It is water resistant, shock and static-proof and has an LED status indicator. It works with Windows 98/2000/XP/Vista/7 and Mac OS9.1 or above.