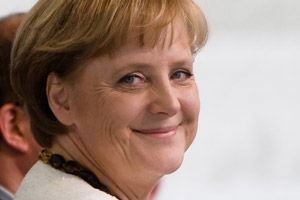 ITS opponents hailed Angela Merkel's declaration that multiculturalism had utterly failed as a victory. But multiculturalism was rife in Europe and America many centuries ago when waves of invaders and occupiers brought cultural resentment and social conflict, all of which was eventually swallowed and digested.
It was not comfortable then and is not always comfortable now. But our past history proves that one day it will be.
Money well-saved
BRITAIN'S spending cuts mean aircraft carriers without aircraft, a focus on terrorism and cyber-attacks instead of conventional warfare, and generals aghast at no longer playing soldiers with recruits' lives.
These are wise decisions, however: conventional warfare now exists only as a follow-on from today's walkover military victories, following which guerrillas – or insurgents depending on viewpoint – demonstrate, as in Iraq and Afghanistan, that winning peace is immeasurably harder.
A job well done
INTERNATIONAL cooperation assisted in bringing 33 trapped Chilean miners to the surface but the operation was Chile's own and the official response to the disaster erased lingering associations between Chile, dictatorship, death and torture.
It also erased the patronising conceit that an operation on this scale could only be successfully concluded by Chile's mighty neighbour to the North or on the other side of the Atlantic.