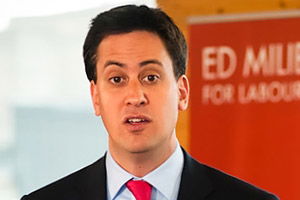 IT is hard to comprehend the Right's criticism of Ed Miliband, the new leader who is set to take the New out of Labour.
If he turns out to be a lesser man than brother David, the former Foreign secretary, surely this works to the advantage of the Con-Dems who, singly or collectively, now stand a better chance of retaining power in the next elections?
Lesser of two evils
THE "Stuxnet worm" computer malware has targeted high-value Iranian assets – specifically its nuclear installations – and is of such complexity that experts say it must have been devised and written by a "nation state".
Whatever the Stuxnet worm's nationality and although "peaceful warfare" is an oxymoron, if such a thing existed it would have be a computer virus: still lethal but less indiscriminate than bombs.
Crying over spilt milk
EUROPHOBES complained that chocolate manufacturers Cadbury have been warned that their trademark claim that a glass-and-a-half of milk goes into in every bar falls foul of metrication rules. In fact the Trading Standards Institute said no change was necessary but it would be naïve to expect those who define British sovereignty in Imperial measures to pass up any opportunity of whinging about Brussels.