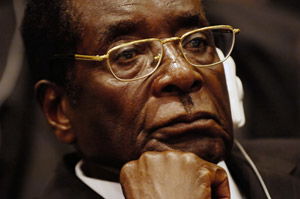 FORMER schoolmaster Robert Mugabe has reduced Zimbabwe, once boasting Africa's highest standard of living, to poverty. Complaining recently at the UN in New York about the sanctions intended to bring him to heel, the president's crocodile tears were meaningless: it is true that sanctions have affected the population – but thanks to his regime everybody in Zimbabwe except Mugabe himself and government hangers-on was abjectly poor already.
Cain and un-Abel
IT needed more than the political feud between the Miliband brothers to restore British socialism's reputation, let alone drum up interest in which, if either, became Labour party leader. But claims that Foreign Secretary David Miliband was by omission or commission implicated in the torture of terrorism suspects in other countries fall on stony ground. Who believes the present Foreign Secretary, William Hague, would behave differently?
Worlds apart
PRIOR to Pope Benedict XVI's UK visit, cardinal Walter Kasper ruffled the native population by comparing Britain to a third world country. The comparison was not intended as a compliment but the cardinal should have thought before he spoke because it is precisely the third world which supports the Church these days, not the West where Benedict XVI is greeted as a saintly but instantly-forgotten celebrity.