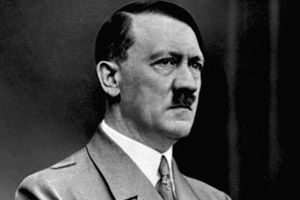 DNA tests on living blood relatives of Adolph Hitler show that he probably had Jewish and African roots, information which is surprising only because some received it with surprise.
The mitochondrial DNA that passes from mother to children reveals that all of humanity descends from seven "Eves", making nonsense of racism and effectively negating past, present or future pretensions of a master race.
Cheap at the price
SPAIN reportedly paid 7 million euros to release two aid workers held since November by Al Qaeda's North African wing.
The official line maintains that paying to free hostages encourages further kidnappings but Al Qaeda is as happy killing as raking in money. A government may lose face by paying up, but it does at least prevent one more videoed execution from doing the rounds on the Internet.
Shocking, not awesome
THE last US combat troops leaving Iraq travelled at night to avoid ambush and lessen the likelihood of being blown up by roadside bombs in the country they liberated.
Lieutenant Colonel Mike Lawrence said his men "had done God's duty" – a curious description for reducing a country to squalor and sectarian violence while making the world immeasurably more dangerous than it was in March 2003.