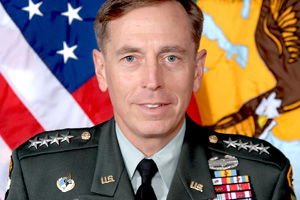 THE new military chief in Afghanistan, General David Petraeus vowed to protect Afghan civilians although it was never Nato's assignment to kill them.
How long will Petraeus remain in the post? Presumably until he questions Washington's official line, a hazard awaiting any thinking military commander who must inevitably arrive at the unavoidable conclusion that Afghanistan is unfathomable, untameable and unwinnable.
If you can't beat 'em
FOREIGN secretary William Hague's plan to flood Brussels with British officials to make it more Brit-friendly deserves applause for doing the right thing for the wrong reason.
Once Europe is the place where they live and work instead of a foe or a place to visit, Euro sceptics invariably evolve into Europhiles. Britain could be on the brink of finding its European vocation.
Kid-glove treatment
REFERRING to terror suspects' accusations of British complicity in torture, David Cameron termed this as "ways they should not have been treated" – a passable euphemism for describing electric shocks to the genitals and pulling out fingernails.
An enquiry will reassure those believing in fair play but probably means that intelligence officers in future will simply take greater care in covering their tracks.