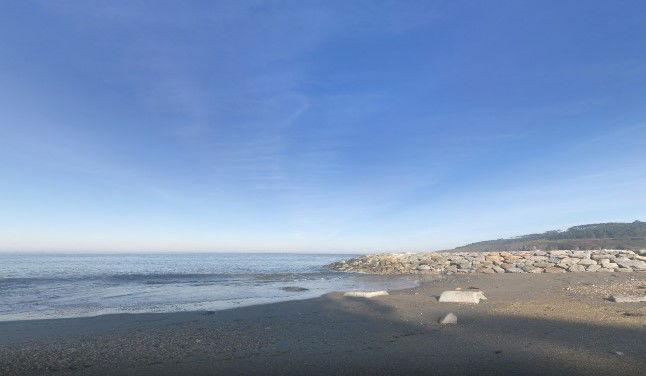 A young man lost his life while trying to rescue his dog from the rough sea in Asturias

A young man died from drowning this Sunday, January 9, on Foxos beach, in the Asturian town of Coaña, due to the result of the strong waves. The deceased had been walking his dog when a large wave carried the dog out to sea. His owner tried to help him, but sadly, lost his life in the attempt.
The Guardia Civil took over the procedures to proceed with the removal of the body, which was found in an area of ​​rocks in the Navia River. A large search operation had to be initiated because of the rough sea.
His lifeless body was discovered and subsequently removed from the water by firefighters from the Principality of Asturias Emergency Service (SEPA) based in Barres Park. A SEPA medical rescue helicopter with the Rescue Group was also deployed to the location.
Its medical crew could do nothing more than confirming the young man's death at the scene. An inflatable boat from the Navia Civil Protection group also arrived at the incident.
A call had been received by the 112 Asturias Emergency Coordination Centre at 10:37am. The caller reportedly asked for help to rescue a dog that had become stranded about five metres out from the shore.
Firefighters from the Castropol park were immediately mobilised. On route to the incident, they informed the head of the Civil Protection group that they would try to reach the location with the inflatable boat. As the teams got near to the beach, a new call was received informing them that the caller with the dog has fallen into the water, as reported by laopiniondemalaga.es.
___________________________________________________________
Thank you for reading, and don't forget to check The Euro Weekly News for all your up-to-date local and international news stories, and remember, you can also follow us on Facebook and Instagram.