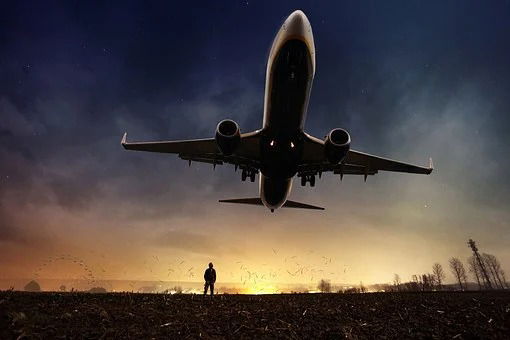 Brit couple reveals how Omicron red list chaos ruined their dream holiday and landed them with a quarantine bill for thousands of pounds.
Married couple Simon Heaton, 45, and wife Kerry, 45 from Kent had their dream holiday to Cape Town ruined. They were already on a flight to Cape Town when the UK added South Africa to the red list. They only found out when they touched down and turned their mobiles on.
Simon revealed: "We arrived last Friday at 8am on the BA43 and only found out when we touched down at Cape Town and turned our phones on that South Africa had been red listed.
"We were at 36,000 feet when the decision was made and we found out that we had to be home again by 4am on Sunday morning to the UK if we were to avoid quarantine."
The couple had left their two children back in the UK with their grandparents. They did everything possible to get home straight away but they will now have to spend time at a quarantine hotel which will cost thousands of pounds.
Kerry commented: "We tried all the airport desks at Cape Town International to try and get home and were told there was absolutely nothing so we just had to resign ourselves to it.
"I think Boris was totally wrong to ban all flights back as if we had just got off a plane and had not even got into Cape Town we should have been allowed an immediate return.
"After we got to our hotel and had to start hitting the phones but it became clear that we would have to quarantine at a cost of £3700 even though we are both double jabbed.
"It would seem that our holiday insurance will not cover us to we have to pay for it ourselves."
Simon believes that the situation has not been handled well. He commented: "It would have helped if the UK Government allowed newly arrived British tourists to come back home without quarantine on landing but banned South African's from flying.
"We love South Africa and will be back but this has been handled so badly."
Commenting on the omicron travel restrictions Sajid Javid stated: "We will do all we can to protect the UK public against this emerging threat and that is why we are surging testing capacity to the impacted communities and introducing travel restrictions on a further four countries: Malawi, Mozambique, Zambia and Angola."
---
Thank you for taking the time to read this article, do remember to come back and check The Euro Weekly News website for all your up-to-date local and international news stories and remember, you can also follow us on Facebook and Instagram.